All the 300 Languages We Support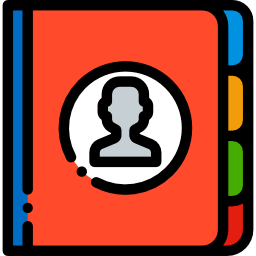 Abkhaz
Afar
Afrikaans
Akan
Albanian
Albanian (Albania)
Amharic
Arabic
Arabic (Algeria)
Arabic (Bahrain)
Arabic (Egypt)
Arabic (Iraq)
Arabic (Israel)
Arabic (Jordan)
Arabic (Kuwait)
Arabic (Lebanon)
Arabic (Libya)
Arabic (Morocco)
Arabic (Oman)
Arabic (Qatar)
Arabic (Saudi Arabia)
Arabic (Sudan)
Arabic (Syria)
Arabic (Tunisia)
Arabic (United Arab Emirates)
Arabic (Yemen)
Armenian
Assamese
Avaric
Aymara
Azeri (Latin)
Bambara
Bashkir
Basque
Belarusian
Belarusian (Belarus)
Bengali
Bengali (Bangladesh)
Bengali (India)
Bihari
Bislama
Bosnian
Bosnian (Bosnia and Herzegovina)
Breton
Bulgarian
Bulgarian (Bulgaria)
Burmese
Buryat
Catalan
Catalan (Spain, Valencia)
Catalan (Spain)
Cebuano
Central Kurdish
Chaldean
Chechen
Cherokee
Chewa
Chinese
Chinese (China)
Chinese (Hong Kong)
Chinese (Macau SAR)
Chinese (Malaysia)
Chinese (Singapore)
Chinese (Taiwan)
Chuukese
Chuvash
Corsican
Cree
Croatian
Croatian (Bosnia and Herzegovina)
Croatian (Croatia)
Czech
Czech (Czech Republic)
Danish
Danish (Denmark)
Dari
Divehi
Dutch
Dutch (Belgium)
Dutch (Netherlands)
Dzongkha
English
English (Australia)
English (Belize)
English (Canada)
English (Hong Kong)
English (India)
English (Indonesia)
English (Ireland)
English (Israel)
English (Jamaica)
English (Lebanon)
English (Malaysia)
English (Malta)
English (New Zealand)
English (Philippines)
English (Saudi Arabia)
English (Singapore)
English (South Africa)
English (Trinidad and Tobago)
English (United Kingdom)
English (United States)
English (Zimbabwe)
Esperanto
Estonian
Estonian (Estonia)
Ewe
Fante
Faroese
Farsi
Fijian
Filipino
Finnish
Finnish (Finland)
French
French (Belgium)
French (Canada)
French (France)
French (Haiti)
French (Luxembourg)
French (Monaco)
French (Morocco)
French (Switzerland)
Fula
Galician
Galician (Spain)
Ganda
Georgian
German
German (Austria)
German (Belgium)
German (Germany)
German (Liechtenstein)
German (Luxembourg)
German (Switzerland)
Greek
Greek (Cyprus)
Greek (Greece)
Greenlandic
Guaraní
Gujarati
Haitian Creole
Hakha Chin
Hakka Chinese
Hausa
Hebrew
Hebrew (Israel)
Hindi
Hindi (India)
Hmong
Hungarian
Hungarian (Hungary)
Icelandic
Icelandic (Iceland)
Igbo
Ilocano
Ilonggo
Inari Sami
Indonesian
Indonesian (Indonesia)
Inuktitut
Irish
Irish (Ireland)
Italian
Italian (Italy)
Italian (Switzerland)
Iu Mien
Japanese
Javanese
K'iche'
Kannada
Kanuri
Karen
Kashmiri
Kazakh
Khmer
Kikuyu
Kinyarwanda
Kirundi
Komi
Kongo
Konkani
Korean
Korean (South Korea)
Kpelle
Krio
Kunama
Kurdish (Arabic)
Kyrgyz
Lao
Latin
Latvian
Latvian (Latvia)
Limburgish
Lingala
Lithuanian (Lithuania)
Luba-Katanga
Lule sami
Luxembourgish
Maay
Macedonian
Macedonian (Macedonia)
Malagasy
Malay
Malay (Malaysia)
Malay (Singapore)
Malayalam
Maltese
Maltese (Malta)
Mandingo
Maori
Marathi
Marshallese
Matu Chin
Mi kmaq
Mixtec, Jamiltepec
Mongolian (Cyrillic)
Navajo
Nepali (India)
Northern Kurdish
Northern Ndebele
Northern Sami
Northern Sotho
Norwegian
Norwegian (Norway, Nynorsk)
Norwegian (Norway)
Norwegian Bokmal (Norway)
Norwegian Nynorsk (Norway)
Nuosu
Occitan
Ojibwe
Oriya
Oriya (India)
Oromo
Ossetian
Papiamento
Pashto
Picard
Pijin
Polish
Polish (Poland)
Portuguese (Brazil)
Portuguese (Portugal)
Portuguese (Angola)
Portuguese (Mozambique)
Portuguese (Guinea-Bissau)
Portuguese (East Timor)
Portuguese (Equatorial Guinea)
Portuguese (Macau)
Portuguese (Cape Verde)
Portuguese (São Tomé and Príncipe)
Punjabi
Punjabi (India)
Punjabi (Pakistan, Arabic)
Punjabi (Pakistan)
Quechua
Romanian
Romanian (Moldova)
Romanian (Romania)
Romansh
Russian
Russian (Belarus)
Russian (Estonia)
Russian (Israel)
Russian (Latvia)
Russian (Lithuania)
Russian (Moldova)
Russian (Russia)
Russian (Ukraine)
Samoan
Sanskrit
Sardinian
Scottish Gaelic
Scottish Gaelic (United Kingdom)
Serbian
Serbian (Bosnia and Herz.)
Serbian (Cyrillic, Bosnia and Herz.)
Serbian (Cyrillic, Mont.)
Serbian (Cyrillic, Serbia)
Serbian (Cyrillic)
Serbian (Latin, Bosnia and Herz.)
Serbian (Latin, Mont.)
Serbian (Latin, Serbia)
Serbian (Latin)
Serbian (Montenegro)
Serbian (Serbia)
Serbo-Croatian
Shona
Sindhi
Sindhi (Arabic)
Sinhala
Skolt Sami
Slovak (Slovakia)
Slovenian
Slovenian (Slovenia)
Somali
Soninke
Sorbian
Southern Kurdish
Southern Ndebele
Southern Sami
Southern Sotho
Spanish
Spanish (Argentina)
Spanish (Bolivia)
Spanish (Chile)
Spanish (Colombia)
Spanish (Costa Rica)
Spanish (Dominican Republic)
Spanish (Ecuador)
Spanish (El Salvador)
Spanish (Guatemala)
Spanish (Honduras)
Spanish (Mexico)
Spanish (Nicaragua)
Spanish (Panama)
Spanish (Paraguay)
Spanish (Peru)
Spanish (Puerto Rico)
Spanish (Spain)
Spanish (United States)
Spanish (Uruguay)
Spanish (Venezuela)
Sundanese
Swahili
Swati
Swedish
Swedish (Finland)
Swedish (Sweden)
Syriac
Tagalog
Tajik
Tamazight
Tamil
Tamil (India)
Tamil (Malaysia)
Tamil (Singapore)
Tamil (Sri Lanka)
Tatar
Telugu
Tetum
Thai
Thai (Thailand)
Tibetan
Tigrinya
Tok Pisin
Tongan
Tongan (New Zealand)
Tsonga
Tswana
Turkish
Turkish (Turkey)
Turkmen
Twi
Uighur
Uighur (Arabic)
Ukrainian
Ukrainian (Ukraine)
Urdu
Urdu (India)
Urdu (Sri Lanka)
Uzbek (Latin)
Venda
Vietnamese
Vietnamese (Vietnam)
Walloon
Welsh
Western Frisian
Wolof
Xhosa
Yiddish
Yoruba
Zhuang
Zou
Zulu
We're ready to get your international projects off the ground.
Contact us, or call us at +1 647-846-6266 (Toronto area and Canada).

Certified Translation Services

Accurate Translation Services in Canada

Amazing Turnaround Time: We Live in the Future
Team members across the planet
600
Happy clients worldwide
1500
WHO WE SERVE
TripleTrad thrived in over 10 years delivering comprehensive translation services into 300 languages to newly empowered and long-established organizations. They are comprised of fields such as:
Advertising, Architecture
Design, Education, Engineering
Financial, Legal
Manufacturing, Medical
Multimedia, Technology
What clients say about us
"Amazing turnaround time"
93%

Professional translation services


Amazingly Designed Translation Services