How do I pay for translation services?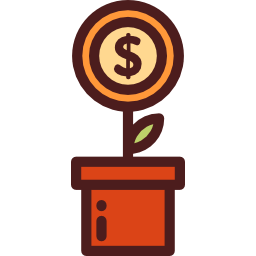 Here at TripleTrad Canada, we're serious about our mission: to solve communication problems and eliminate the barriers that impede business expansion.
One of our goals is to make your life as easy as it can be. So why should paying for translation services be any different?
None of our payment options will present you with any additional costs.
We considered convenience, economy, and security while selecting the following forms of accepted payment:
PayPal: The Most Popular

Whether it's because of its practicality or its clean and user-friendly design, PayPal is our most popular method of billing and payment, and is accepted in 190 countries and works with over 26 currencies.
Paying through PayPal is a secure way to use your credit card.
All you need is one of the following credit cards:
You can also pay with an already existing PayPal balance.
Payments via PayPal work as follows:
TripleTrad Canada creates a service invoice and sends it to the client;

The client reviews the invoice details and clicks Pay Now;

If you do not have a PayPal account, just click Create an Account;

As you enter your credit card information to pay for the service, PayPal automatically makes your account;

And don't worry, your information is safe with PayPal, and you can be refunded if the rendered services don't match your previous agreement.
Payments via Bank Transfer

According to The World Bank's Financial Inclusion Data Report of 2014, the Canadian banking system gives its citizens access to a dynamic network of inter-bank account transactions.
Here at TripleTrad Canada, we always consider the customer first. That's why we allow as many payment methods as possible. You can always choose how you pay, and we make direct transfers an easy option for you.
TransferWise: International Transfers Made Easy

TransferWise is a startup that is gaining international prominence because it facilitates transactions between people from all around the world.
Traditional banks still have an important role in international transactions, but their predominance is being challenged by quickly growing Fintech companies.
TransferWise is an alternative we have implemented at TripleTrad Canada, both to pay our partners as well as to accept payments for our services.

Now present in most Latin American countries, Mercado Pago got its start in Argentina.
Mercado Pago has evolved into what is now a viable payment option for all kinds of professional translation services at TripleTrad Canada.
Just like nearly all electronic payment platforms, Mercado Pago reserves their client's payments for 14 days as a safety measure. If the client is satisfied with the service after this period, the seller receives the payment.
Mercado Pago is ideal for those looking for diverse payment options, as you can pay via debit card, credit card, bill payments, and many other methods.
Which payment method should I choose?
Although it won't affect the excellent translation services you will be provided with, your method of payment is an important decision to make.
None of the means of payment we use at TripleTrad Canada incur any additional costs to the customer. Therefore, all of them are convenient for you.
Our goal is to add value to your business through efficient, accurate, and professional translation services that will help your projects expand into other languages and markets.
Your success is our priority. Contact us now, or reach out to us at +1 (647) 499-1178 (Toronto area and Canada). You can also contact us on Whatsapp (click here). 🙂
You might also be interested in: 


Certified Translation Services


Accurate Translation Services in Canada


Fast Response Time: We Live in the Future
Language combinations
215
Team members across the planet
600
Happy clients worldwide
1500
WHO WE SERVE
TripleTrad is a thriving business with over 10 years of delivering comprehensive translation services across 300 languages to both fledgling and long-established organizations. Our services have assisted companies in fields such as:
Advertising, Architecture
Design, Education, Engineering
Financial, Legal
Manufacturing, Medical
Multimedia, Technology
What clients say about us
"Amazing turnaround time"
93%

Professional translation services


Amazingly Designed Translation Services