Certified Translator Toronto & Certified Translations at TripleTrad Canada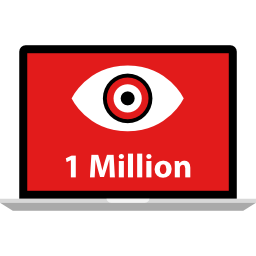 Certified Translator Toronto
To get success in online business, most Canadian brands are now focusing on gaining as much popularity as possible. Canadian businesses are looking for the best ways to promote and sell their products and services to potential clients and customers globally while conveying the right message.
However, language always seemed like a barrier to take Canadian business on a global level until the solution happened - Certified Translator Toronto.
The services of certified translators have helped several Canadian businesses to face and win the challenge of expanding their brand and gaining recognition globally.
No matter the company's size, several Canadian entrepreneurs seek the help of professional and certified translators to make their brand reach globally to attract more potential customers by selling products with the messages conveyed in the most appropriate way and language for the particular country.
Moreover, Canadian businesses have gained immense benefit in communicating and translating content into multiple languages with the help of certified translation service providers.
Whether it's the translation needed for company websites, marketing paperwork, financial documents, or some contracts, translators play a crucial role in boosting Canadian business and the nation's economy.
Certified Translators in Canada Plays a Key Role in Business Expansion

When it comes to business expansion, a certified translator Toronto emerges as the most significant factor. With their translation services, your business can target a global audience to benefit your products or services.
Imagine sticking locally while your business has the potential to grow internationally? This is where the certified translators helped the companies in Canada and changed the entire market scenario.
Today, most Canadian companies are relying on the translation services of certified professionals to ensure their business reaches global success and recognition. In almost all cases, businesses have achieved positive and successful results.
A professional translation service helps businesses to focus on the customers' characteristics and communicate effectively.
The translator allows enterprises to avoid misinterpretations and misunderstandings during meetings and written formalities.
Apart from adequately representing the companies, these translators help Canadians establish business with foreign investors.
A certified translator in Toronto also helps to introduce the Canadian business products and services into new land and new culture in the most effective way.
This is why most Canadian companies have successfully gained strong demand for their products and services globally. One example is the Canadian brand Husqvarna.
How Can a Certified Translator Help a Business Grow?

A high-quality, certified translator in Toronto can help any Canadian business to climb the stairs of linguistic challenges quickly and efficiently.
These linguistic scholars use their proficient translation skills and knowledge to help businesses convey the right message to customers having different language bases.
It is the pathway for any business size in Canada to reach the destiny of financial success.
Also, the translation services from these certified professionals help customers and clients easily understand the type of service you give. Ultimately, it allows businesses to establish brand loyalty on an international level.
Apart from taking care of all the translation needed for documentation and digital content, these certified translators in Toronto could use their excellent communication skills to help Canadian businesses expand worldwide.
Impact of Certified Translators in Canadian Business Scene

The services of a certified translator in Toronto help Canadian businesses to overcome the hurdle of communication in the most appropriate manner and the right way.
Over the years, these translators have helped Canadian companies (small, medium, and large) by readily providing translation services for various types of marketing campaigns, multilingual website contents, training manuals, and translated guidelines for every geographical business market.
With the need for top-notch services for premium-quality translation services, Canadian business enterprises have started to look for translators or translation companies that can serve their clients and work efficiently for them.
This dire need has led to the widespread emergence of certified translators all over Canada.
But why is there so much demand? That's because of the substantial impact of these certified translators in improving the Canadian business scene.
They helped to change the business market scenario in Canada by providing services like:
Professional-Level Editing and Proofreading

A certified translator in Canada is always well-trained to ensure that the documentations are well-translated with respect to the client's requirements.
Mostly, these linguistic scholars are native speakers of the specific nation and are most likely well familiar with the expressions, local idioms, and grammar of that place.
Work in Huge Volumes
Certified translation service providers never hesitate to deal with vast volumes of assigned work. Their hardcore dedication and focus on the assigned tasks have helped so many businesses in Canada fulfill their dream of global success quickly and effectively.
Completion of Projects Before Deadline
Certified professionals for translation services have helped numerous Canadian companies to witness colossal improvement in their turn-around time for assigned projects.
Without affecting the accuracy and quality of the work, certified translators help businesses translate documents and other content more rapidly and conveniently.
So, that's how certified translators in Toronto have helped businesses in Canada to expand worldwide and continue to do so.
How Can Our Certified Translators Help You in Toronto?

Formed by a team of over 600 specialized and internationally certified translators, TripleTrad Canada is a hyperconnected translation agency that revolutionizes translation in Canada, the U.S., Brazil, Argentina, Chile, Mexico, and Colombia.
What we do can't be replicated by machines or mere automatic translators. We work with medical, financial, and technical translations, contracts, website and application localization, and other projects which require precise translations in order to maintain their integrity.
Document Translation Service By Our Certified Translators
Our certified translators ensure accurate document translation into the native Canadian language with ease and convenience. All our translators are native speakers who know and understand all the intricate details of the language.
The experienced, professional and native translators in our team have all the skills and expertise for translating all the personal and business-related documents to and from French/English.
Our affordable rates, on-time delivery, and expertise from certified translators are what make us a preferred choice for most Canadian businesses. We translate documents including:
Literary Publications

Medical Prescriptions

Diplomas

Technical documents

Marketing plans

Legal documents

Telecommunication contracts

Academic degrees

Marriage certificates

Driving licenses
Website Translation Services by Our Certified Translators

Every business wants to have an exceptional transcreation of its website to ensure that it clicks with the audience. To leave a positive remark and impression on the new target market with a new culture, it's vital to represent every piece of information in their native language.
For instance, if any Canadian business is trying to establish their market in a French-speaking market, they'll have to translate their website, including web pages, into the French language.
To ensure premium quality and accuracy, it's vital to seek the services of a certified translator, and that is where we step in.
Medical & Healthcare Translation Services by Our Certified Translators
When it comes to critical documents, nothing can beat medical and healthcare paperwork. No ordinary translator can help you get desired results with basic language skills.
To get an accurate and precise translation for documents like medical history, prescriptions, and labels, it's crucial to seek the services of certified translators who have rich experience in the industry.
This is where TripleTrad Canada comes to help. Our world-class translation service from expert and professional translators alleviates all the stress about medical translation as we know all the medical terminologies and have excellent language skills.
Business & Finance Translation Services by Our Certified Translators
Are you looking forward to adapting to the global market? Need affordable, attractive, and credible business names in multiple languages? Seek the best translation services from our team of certified and professional translators.
Regardless of the type of official and financial documents, our certified translators in Toronto never fail to meet the requirements and maintain top-notch quality standards for all projects.
Explore the Business World with Our Certified Translators in Toronto
Our translation services at TripleTrad Canada rely on all the resources necessary so our translators and proofreaders can quickly and efficiently deliver professional grade projects.
Our translators are certified by one or more of the following institutions:
We know how hard it can be to find an exceptional translator (certified translator Toronto) when you need one. That's where we come in: we give your international business endeavours direction and power, enabling you to be just as effectively overseas as you are locally.
We work as if we were a translation department within your own company, except you don't need to worry about the hassles of contracting workers or finding professional translators for your business documents.
You only pay per project, with no recurring or monthly fees.
At TripleTrad Canada, we are passionate about helping your business and projects gain publicity and new audiences both locally and internationally.
If you have any questions about our certified translation services, reach out to us at +1 (647) 499-1178 (Toronto area and Canada). You can also contact us on Whatsapp (click here). 🙂
You might also be interested in: 


Certified Translation Services


Accurate Translation Services in Canada


Fast Response Time: We Live in the Future
Team members across the planet
600
Happy clients worldwide
1500
WHO WE SERVE
TripleTrad is a thriving business with over 10 years of delivering comprehensive translation services across 300 languages to both fledgling and long-established organizations. Our services have assisted companies in fields such as:
Advertising, Architecture
Design, Education, Engineering
Financial, Legal
Manufacturing, Medical
Multimedia, Technology
What clients say about us
"Amazing turnaround time"
93%

Professional translation services


Amazingly Designed Translation Services