English to Quebec French Translation Services at TripleTrad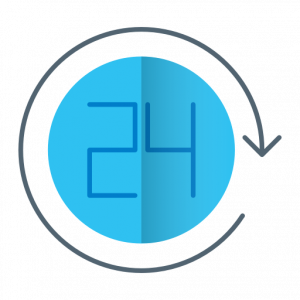 One of the most frequent requests we receive is to translate from English to Quebec French.
Our French translators are native speakers of French and hail from many different French-speaking regions. We have a French translator to suit your needs.
Canadian French is not only spoken in Quebec. It is also spoken in New Brunswick, Nunavut, Yukon, and the Northwest Territories.
Depending on the area, there might be slight discrepancies in the grammar, vocabulary, and pronunciation of Canadian French.
We ensure that when we translate from English to Quebec French, our translator is a native speaker from Quebec so there are no mistakes or mistranslations.
You do not want to risk the misunderstandings or embarrassments that can arise from a poorly-translated document.
We pride ourselves on delivering flawless translations with quick turnarounds.
Each text is important to us. To best serve you, we need to know what the translation will be used for and when it is needed.
Whether you need us to translate a business proposal or legal process from English to Quebec French, our translators are handpicked specifically for each translation.
If you want a correct, thorough, and precise translation, our specialized translators will do the job.

After France, Canada is home to the highest number of native French speakers. In fact, French has had a major role to play in shaping the linguistic landscape of the nation for over 400 years.
If you consider over 6.5 million French Canadians, the number comprises at least a quarter of the total population of Canada.
Over five million French Canadians stay in Quebec now. Out of the entire population of French Canadians, only fifteen percent stay in provinces other than Quebec.
French is one of the two official languages of Canada. All these factors clearly outline the importance of English to Quebec French translations in Canada.
The origin of Canadian Francophone society

French Canadians come from the line of French settlers in the colonial era. In the last thirty-five years, they have maintained a strong sense of cultural identity in Canada.
Moreover, their political influence has meant far-reaching consequences for Quebec in particular, and Canada in general.
The French started coming to Canada back in 1534, although their permanent settlement was established much later in 1608. It was by the time Samuel de Champlain laid the foundation of Quebec City.
After the French were defeated in the French and Indian Wars, the British signed the Treaty of Paris and took over the reins of New France in 1763. The French Canadians became a separate cultural group under colonial rule.
They embraced certain traditional norms, such as marrying within the community, having larger families, and being loyal to the Catholic Church.
The culture was transmitted orally across generations through popular French-Canadian folklore. Some of the stories of those folklores survive even to this day.
Finally, the Dominion of Canada was formally established in the year 1867. By then, French Canadians comprised at least one-third of the Canadian population. In 1974, French was made the official language of Quebec.
The finer nuances of English to Quebec French translations in Canada

French Canadians have the distinction of being the biggest group of French speakers (Fracophones) in North America.
As one of the foremost companies offering English to Quebec French translations in Canada, we have an in-depth understanding of the language.
Thus, we can point out that the French that is spoken in France is vastly different from Quebec French spoken in Canada. The difference is mainly in terms of pronunciation and vocabulary.
As a matter of fact, Quebec French or Québécois is based on an early form of French that has come to include several English expressions.
Let us explain the differences further with a few examples. So, 'to marry' is 'épouser' in French but 'marier' in Quebec French.
At the same time, 'rendezvous' means 'appointment' in French. The Quebec French term for it is 'appointement.' Similarly, 'ignore' is not 'négliger' but 'ignorer.'
In addition to that, several English terms have found their way into Canadian French. For instance, 'être rien que sur une pinotte' means to be in a hurry. 'Pinotte' is French for 'peanuts.'
Therefore, we cannot hire native French speakers for English to Quebec French translations when the aim is to bring precision in our work. In this regard, we ensure that only Quebec French speakers work on the relevant translation projects.
Furthermore, French Quebec has also heavily borrowed from a few other languages. Most spoken terms come from the languages of the First Nations.
For instance, they use 'atoca' for cranberry and that is derived from Iroquois origin. 'Achigan' is for fish, and it has an Algonquin origin.
French dialects spoken in Canada

With over ten million French speakers residing in Canada, different dialects are bound to come in different territories and provinces.
As such, if you travel from one coast of Canada to another, the French will sound completely different in various locations.
This is because there are two main dialects of French spoken in Canada – Acadian and Laurentian.
Although the Acadian dialect had its origin in Nova Scotia, it is mostly spoken in the maritime provinces at present, especially in parts of New Brunswick.
This dialect has several expressions that are derived from the early seventeenth century French spoken in western France. The French spoken in Louisiana is also heavily influenced by the Acadian dialect.
On the other hand, the French we hear in Quebec is of Laurentian dialect. As the name suggests, this dialect had its origin in the Lawrence River Valley before spreading west across Canada.
At present, people from other Francophone nations such as Haiti, Algeria, and Morocco have also started residing in Canada. Their French dialect is not the same as Acadian or Laurentian.
Therefore, when we work on English to Quebec French translations, we need to pay keen attention to ensure that there is no mix-up of dialects.
The culture and traditions of Quebec today

A unique fact about Quebec is that French is the only official language of this Canadian province, unlike other provinces that also consider English. French culture is most strongly reflected in the festivals, rituals, and celebrations of this province.
Although large families were the norm in the early days of Quebec, the situation has changed now. An average couple now has two children. Most of the population still follow the ideals of the Roman catholic church.
The biggest festival in Quebec is Carnaval. If we had to compare the popularity of Carnaval with something else, we would say it is almost like how Mardi Gras feels in New Orleans.
The winter carnaval starts before Lent and people enjoy thoroughly before committing themselves to praying and fasting.
Carnaval has evolved to become grander and more popular over the years. In fact, now the celebration goes on for at least two weeks, with competitions and activities such as snow sculpting, sports, and so on.
The famous International Snow Sculpting Event is organized every year during the winter carnaval in Quebec.
The influence of French culture is also clear in art and architecture of the province. From St. Anne de Beaupré Basilica to Place Royale, there are signs of French sensibility at every corner of these places.
English to Quebec French translations for your business

With an in-depth understanding of Quebec French and its finer details, our translators are at your service for a wide range of translation projects. Be it the translation of your important business documents or medical transcripts, we are here to be your trusted partners.
As mentioned before, English to Quebec French translations do not follow the same route as English to French translations. Apart from the linguistic and dialect differences, we also need to keep the cultural differences in the forefront.
When your aim is to ensure that the message effectively reaches your target audience, such factors cannot be ignored at all.
Therefore, we ensure that English to Quebec French translations are performed only by native Quebec French speakers.
The last thing we would want is for our esteemed clients to feel embarrassed because of wrong translations. Apart from accuracy, we also pride ourselves on delivering quality work on time.
We will make sure that your business never has to stop because of delays from us in getting you the translated work in time.

We know how hard it can be to find an exceptional translator when you need one. That's where we come in: we give your international business endeavours direction and power, enabling you to be just as effectively overseas as you are locally.
We work as if we were a translation department within your own company, except you don't need to worry about the hassles of contracting workers or finding professional translators for your business documents.
You only pay per project, with no recurring or monthly fees.
At TripleTrad Canada, we are passionate about helping your business and projects gain publicity and new audiences both locally and internationally.
If you have any questions about our Quebec French translation services, reach out to us at +1 (647) 499-1178 (Toronto area and Canada). You can also contact us on Whatsapp (click here). 🙂
You might also be interested in: 


Certified Translation Services


Accurate Translation Services in Canada


Fast Response Time: We Live in the Future
Language combinations
215
Team members across the planet
600
Happy clients worldwide
1500
WHO WE SERVE
TripleTrad is a thriving business with over 10 years of delivering comprehensive translation services across 300 languages to both fledgling and long-established organizations. Our services have assisted companies in fields such as:
Advertising, Architecture
Design, Education, Engineering
Financial, Legal
Manufacturing, Medical
Multimedia, Technology
What clients say about us
"Amazing turnaround time"
93%

Professional translation services


Amazingly Designed Translation Services